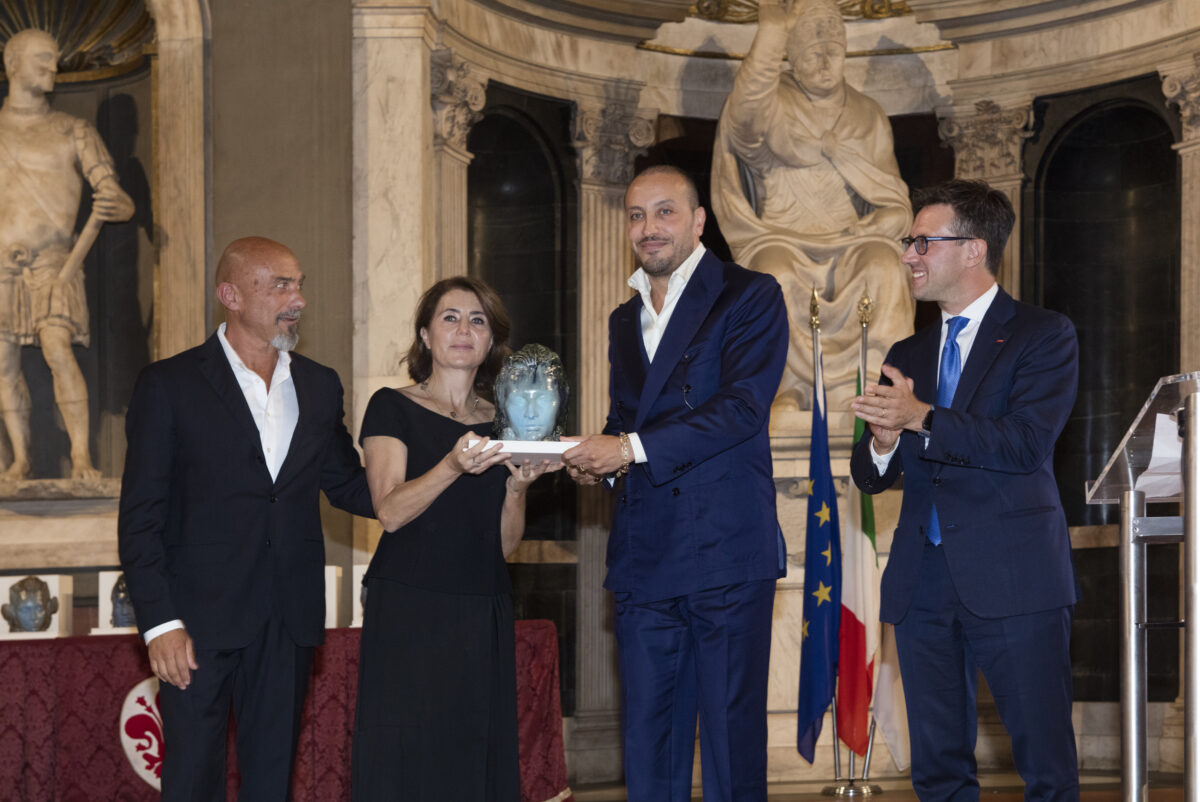 Hussam Otaibi, founder of Modern Forms, is being honored for his contribution to contemporary art as a patron with a Rinascimento+ Award 2022.
The Rinascimento+ Award, now in its third year, is the creation of the Museo Novecento, Florence and its director, Sergio Risaliti. The award recognises collectors and patrons who have distinguished themselves in the contemporary art world through their patronage and support of artists, art and society.
Rinascimento+ has been previously awarded to collectors such as Ursula Hauser, Leonid Mikhelson, Laurent Asscher, Paolo Fresco, Rosella Nesi, Gemma De Angelis Testa, Heiner Friedrich, Giuliano Gori, Maria Manetti Shrem, Margherita Stabiumi.
Alongside Hussam, other Rinascimento+ 2022 recipients are: Marisa Chearavanont, Laura Mattioli, Fabrizio Moretti and Patrizia Sandretto Re Rebaudengo.
The Rinascimento+ award ('rinascimento' meaning 'renaissance') evokes the spirit of groundbreaking Renaissance patrons such as the Medici, Sassetti, Tornabuoni, Gondi, Rucellai and Strozzi. As Risaliti explains, 'it was from the passions of enlightened individuals, their tastes, their refined thinking, that modern museums were born, starting with the Uffizi. The private dimension extended to the public one, and a privilege originally experienced in the private sphere was shared with a wider audience.'
The award forms part of the Museo Novecento's broader programme to foster a vital and vibrant contemporary art scene in Florence, one of the cradles of Western art.
The award ceremony will be held in Palazzo Vecchio in the presence of the mayor of the city of Florence, Dario Nardella, on the weekend of September 23 2022.
Hussam Otiabi said of the award:
"To be recognised as a cultural patron by a body representing Florence, a city as rich in cultural treasure as any in the world, is humbling indeed, and certainly a recognition I would never have expected. I am honoured to be in the distinguished company of my fellow recipients of this year's Rinascimento+ Award.
Modern Forms aims to materially support the art, artists and causes that we believe in and contribute to ever-evolving cultural conversation. In an increasingly uncertain world the role of patrons as custodians of contemporary culture is more vital than ever."
About Modern Forms
Modern Forms, founded in 2016 by collector Hussam Otaibi, is a private collection and curatorial platform. Nick Hackworth is its founding director.
Modern Forms is dedicated to supporting outstanding contemporary art through a programme of acquisitions, donations and collaborations with artists, galleries and art institutions including The Tate, London, The Stedelijk Museum, Amsterdam, Serpentine Galleries, London and, most recently, The Ghana Pavilion at the 59th Venice Biennale.
In the last few years Modern Forms has focused on philanthropy and social impact. In collaboration with Central Saint Martins it founded Credit, a project supporting London's emerging art scene. To support the NHS and its staff during the pandemic, Modern Forms, in collaboration with artist Shezad Dawood and the charity Vital Arts, launched #100NHSRooms, sourcing one hundred donated artworks to six East London hospitals.