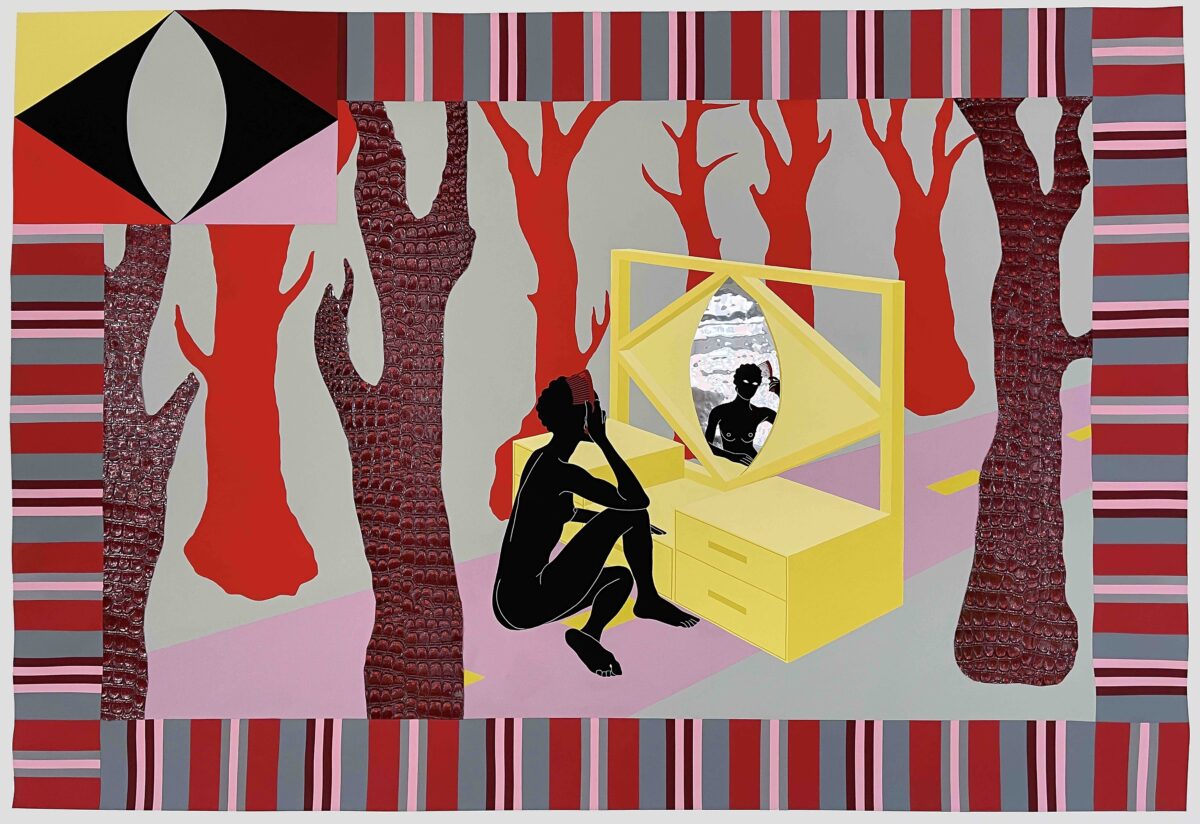 Modern Forms is proud to be supporting The Ghana Pavilion at the 59th International Art Exhibition of La Biennale di Venezia.
Following its highly acclaimed debut at the Biennale Arte 2019, Ghana presents the exhibition Black Star – The Museum as Freedom. Entitled after the Black Star that symbolises Ghana through its flag, national football team, and most important monument, it also became a symbol of the connection of Africa with its diasporas through Marcus Garvey's Black Star Line and his Back-to-Africa movement revived now in Ghana as Beyond the Return, as well as for Pan-Africanism and anti-colonialism with the symbol described as the 'Lodestar of African Freedom'. The pavilion exhibition examines new constellations of this freedom across time, technology and borders. It includes large-scale installations by Na Chainkua Reindorf, Afroscope and Diego Araúja, in an exhibition designed by architect DK Osseo Asare, and curated by Nana Oforiatta Ayim, Director of ANO Institute of Arts & Knowledge in Accra and Director at Large of Ghana's Museums and Cultural Heritage.
Na Chainkua Reindorf takes masquerade and secret society traditions that historically were largely male, and creates her own mythology of Mawu Nyonu, a fictional secret society made of seven women, at one with the elements around them.
This notion of oneness is taken further by Afroscope's work Ashe, which explores the spirit that runs through all the elements, using technology as a translator of the flow of life, as exemplified by water.
The theme also underpins Diego Araúja's work, Salt Congress, in which the Atlantic Ocean that served to separate those taken from the shores of West Africa to its diasporas, now acts as a unifier, the birthplace of a new creole.
The installation in Venice will be created by architect DK Osseo-Asare, co-founding principal of Low Design Office (LOWDO), a trans-Atlantic architecture and integrated design studio based in Ghana and Texas.
The Venice exhibition is framed by Nana Oforiatta Ayim's concept of the Mobile Museum, which travels into communities across Ghana in co-curation and exchange, with the aim of creating accessible, contextual, inclusive spaces. In Venice, the Mobile Museum programme will be presented during the Biennale Arte season with events and workshops created in collaboration with diverse communities across the city.
Nana Oforiatta Ayim said: "Ghana in its 65th year still grapples with political, economic, cultural, social and knowledge systems not made of or for its contexts. Systems created within its communities over thousands of years were deemed inferior to ones termed 'universal' by dominant powers. As we outgrow and move beyond ill-fitting systems; new ones, not yet defined, that draw on rich histories, not with nostalgia but with discernment of hindsight and experience; are forming. Each of the artists' work is connected to the theme of the main exhibition Milk of Dreams, they are each of them future builders, creating new possibilities and worlds even and especially in this time of chaos: by exploring our spiritual connections with technology; by centering and expanding representations of women's bodies and beings; by looking into how we rebuild relationships with our environment and each other."
The exhibition will be on show to the public between Saturday 23 April and run until Sunday 27 November 2022.
For further information on the exhibition: www.ghanainvenice.com